Tawny Platis
Today I'm celebrating ten years in business! Besides this being a milestone I'm tickled pink over, I was thrilled that it coincided with the same weekend as my first speaking engagement as a podcaster at Outlier Podcast Festival in Los Angeles!
On September 15, 2009, I was a nervous 18-year-old holding the keys to a 1,000 square foot children's clothing and supplies store.
I graduated high school almost exactly 3 months ago after deciding not to go into medicine and not to go to college. I instead made the choice to take on a small business loan almost instantly after the recession. 
The odds were not in my favor.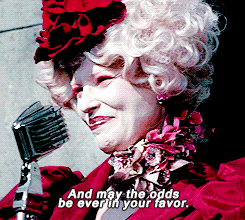 Somehow, I was able to not only make that business simply work, but I was also able to grow it as well! After two years, I had to quadruple my showroom space and staff. 
By year seven, I was able to take everything I had learned and use it to merge my passions together. That's how I became a full-time voice actor in 2017. I sold my store and used the funds to start my new business. 
Today, I simply say I'm in audio entertainment and production.
But I'm a voice actor, a podcaster, a consultant, a copywriter, a project manager, an audio editor, a mentor, a teacher… and now a speaker/panelist! 
I wear many hats and it's a big reason behind why I love what I do. It not only keeps me forever safe from boredom, but it's also allowed me to meet some of the most wonderful people.
If you're reading this, you've been a part of the journey this past decade. Whether I was there to lace up the corset on your wedding gown, help you find a jumperoo for your busy five-month-old, lend my voice to your project, review your business plan, coach you through your demo reel, share a giggle over history with you (or maybe all of the above!), I am so appreciative to have met you!
So many of you- clients, students, listeners- have become friends that I am beyond thankful to have in my life. I am so grateful I can share in celebrating with you today! 
Here's to another decade!